Year 7
Welcome to Year 7
We are looking forward to welcoming you into our new year 7 cohort, where with the support of your parents/careers you will embark on a journey of discovery. You will develop all the necessary life skills such as integrity, determination, curiosity and empathy to make you a well-developed student, which will help you grow and become a great ambassador in your community.
The transitionary year is one in which new friendships are fostered, academic progress is supported and each individual personality is recognised and enhanced. A good start in Year 7 will lay down the foundations for successful learning throughout your educational journey. Every child matters at Loxford and we are proud of our inclusive approach for all children on the learning spectrum. Pupils will be supported in their learning by a form tutor, who has an overview of their learning and who will be able to offer advice and guidance.
The Achievement Team Leader, Mr Mohamed is responsible for the learning and achievement for the year group. Miss Boyse is the Year 7 Care Team and is responsible for student welfare and is available to help students and parents with any concerns they have. We are supported in our work by staff from Additional Education Needs (AEN) and English as an Additional Language (EAL).
We have high expectations of all our students in terms of work and behaviour. Every student must follow the school Code of Conduct and must be in the right place, at the right time, doing the right thing. As a school, we are big believers in celebrating and recognising success and determination; a good work ethic and the motivation to do well will be rewarded with letters home, certificates and prizes. However, it is important to stress that sanctions are used when students do not meet our high standards.
To ensure high attainment is achieved throughout Loxford, we stress the importance of a strong link between home and school. Students should expect to receive homework each day, which must be written into their homework diary and checked by parents and tutors every week. We expect homework to be completed in a timely manner as per the instructions given by their subject teachers. Any student failing to adhere to the school policy will be issued with the necessary sanctions. Therefore, it is imperative that students start these good habits from the outset to ensure excellence in their academic success.
Achievement is not just seen as academic but also through the participation in other activities available to students during their school experience. Students should take full advantage of all the activities made available to them, where healthy competition, as well as participation, is encouraged to develop teamwork and cohesion within all areas. Each form group will be given the opportunity to represent as a team in events such as inter-form and sports day where students can showcase their practical abilities. Competition is not always physical and therefore students are able to compete in tutor group of the week, term and year through positive SIMS, quizzes and challenges set by the year 7 team.
Together we endeavour to work as a team, which consists of you, your child, the Year 7 Achievement Team and all of the curriculum and support staff within the school. Working together will ensure your child makes the relevant progress academically and in all aspects of their school life.
Please do not hesitate to contact us with any concerns or queries about your child's progress via their form tutor, Mr Mohamed or Miss Boyse and we will do our best to assist you.
As a year group, I hope that you will meet these new challenges head on and strive to do your very best in all areas of school life. I am looking forward to getting to know you all and to celebrate all areas of your success.
Mr Mohamed
Achievement Team Leader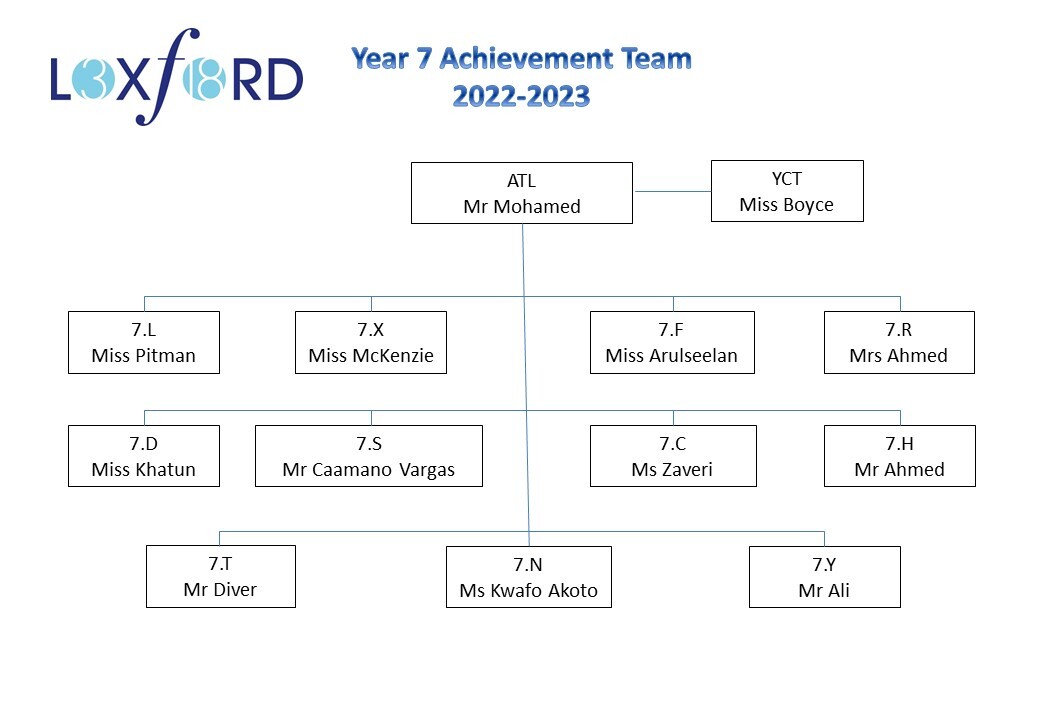 introduction to Online Safety ( training for parents / legal guardians )
Safeguarding Information For Parents/Carers