Year 11
Welcome to Year 11
Year 11 is the most important and challenging period of your child's secondary education. Summer 2023 will see the conclusion of your child's school career and the start of their journey towards the next phase of their education.
The vision of the Year 11 team is to encourage and develop all students to reach their full potential with the knowledge that they have the continued support of the year team, curriculum leaders, class teachers and their parents/carer.
In school, we aim to nurture students towards success and support them at every opportunity to enhance their learning. The Achievement Team Leader, Miss John, is responsible for the learning and achievement of the year group and the Year Care Team, Mrs Goddard, is responsible for student behaviour and welfare. We are supported in our work by the SEN and EAL departments as well as all the subject teachers and staff within the school.
At Loxford School, our mission is to ensure our year 11 students are ready to sit their GCSE examinations in summer 2023. We want students to have high aspirations and expect them to push themselves and develop resilience along the way. Students are to continue demonstrating a commendable work ethic and high standards of behaviour for learning, which will help them and their peers on to achieve the best possible examination results. Students must actively take ownership of their final year in school in addition to the support offered by staff.
It is extremely important that students complete all work set by their subject teachers. Non-examination assessments (NEA's) count towards their final GCSE grades and are non-negotiable if your child is to reach their full potential. Students must actively embrace the work given in their lessons in order to learn and achieve. Your child will continue to be set homework on a weekly basis; this is to be completed to the best of their ability without exception. As parents and carers, it is important to provide children with a quiet and safe environment in which this can homework can be done. We also encourage use of the school library for completing homework alongside nurturing their love of reading.
Year 11 examination results will be a manifestation of the work your child produces throughout their time in lessons and at home. In order to make sure all students fulfil their potential and make good progress we have the following high expectations of the students:
Students will come to school on time every day to join in tutor activities and lessons; outstanding punctuality and attendance are linked to outstanding achievement.
Students will conduct themselves in line with the school's behaviour guidelines and participate fully in their education.
Students will come to school with the correct equipment for the day.
Students will be properly dressed according to the uniform policy, unless there are exceptional circumstances, in which case please contact the school.
All homework will be completed to the best of their ability and will be handed in on time.
By working to the best of their ability and by making the correct choices, your child will gain the necessary tools to succeed in their examinations.
We believe that a positive relationship between school, student and home is integral to the success of all students; therefore, it is essential that parents and carers contact the school and speak to the Achievement Team Leader and/or the Year Care Team regarding any concerns. In addition, you may receive courtesy calls from us in order to inform you of your child's attendance, progress and achievement. Communication is a vital part of building a strong relationship between you, your child and the Year 11 team. There are always various opportunities throughout the year for parents to come and see us; please take advantage of getting to know your child's in-school support network.
Mrs Goddard and I look forward to working in partnership with you to ensure a successful year and to celebrating the success of your child on results day 2023.
Miss John
Achievement Team Leader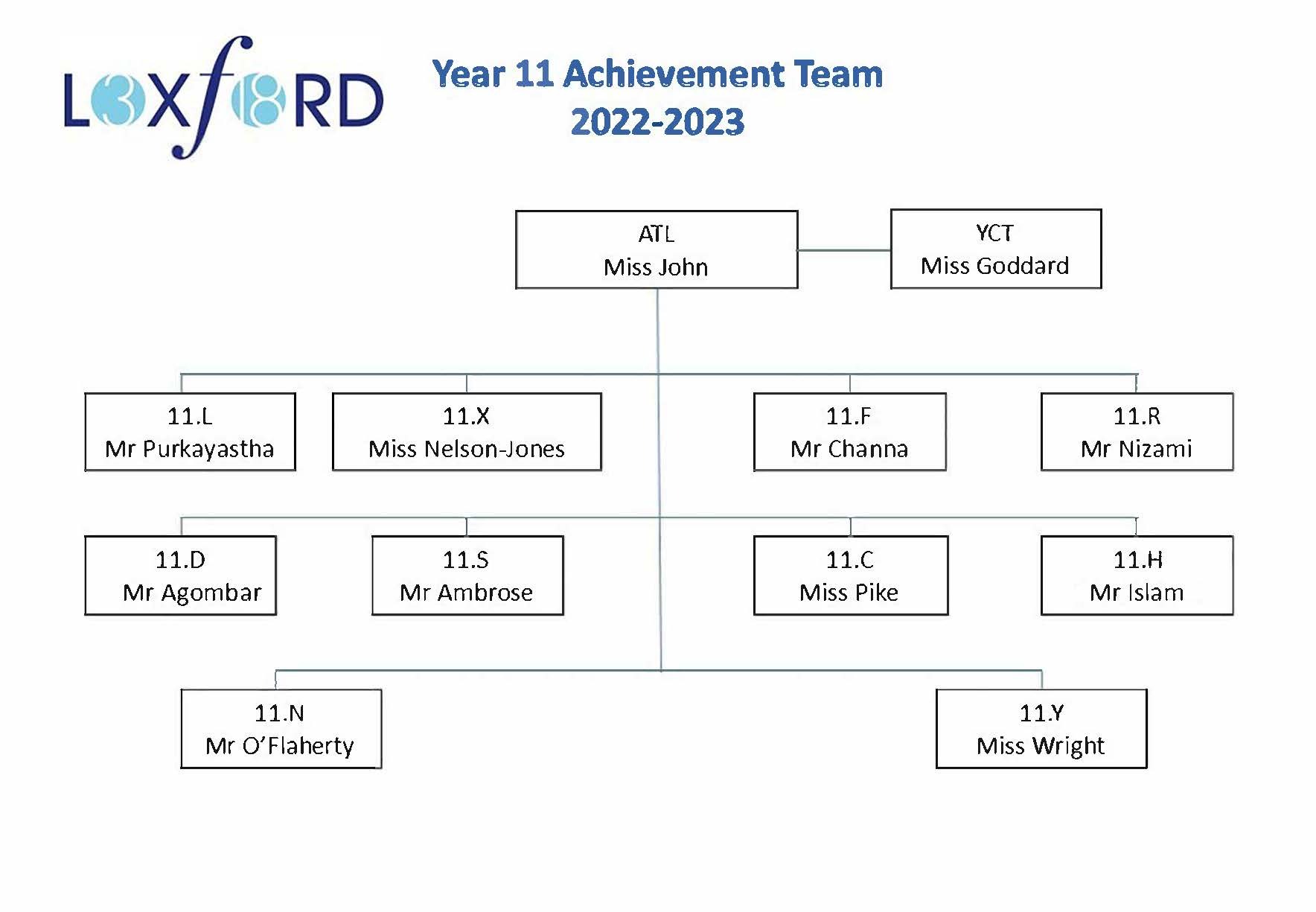 Introduction to Online Safety ( training for parents / legal guardians )
Safeguarding Information For Parents/Carers