News
April 29th 2022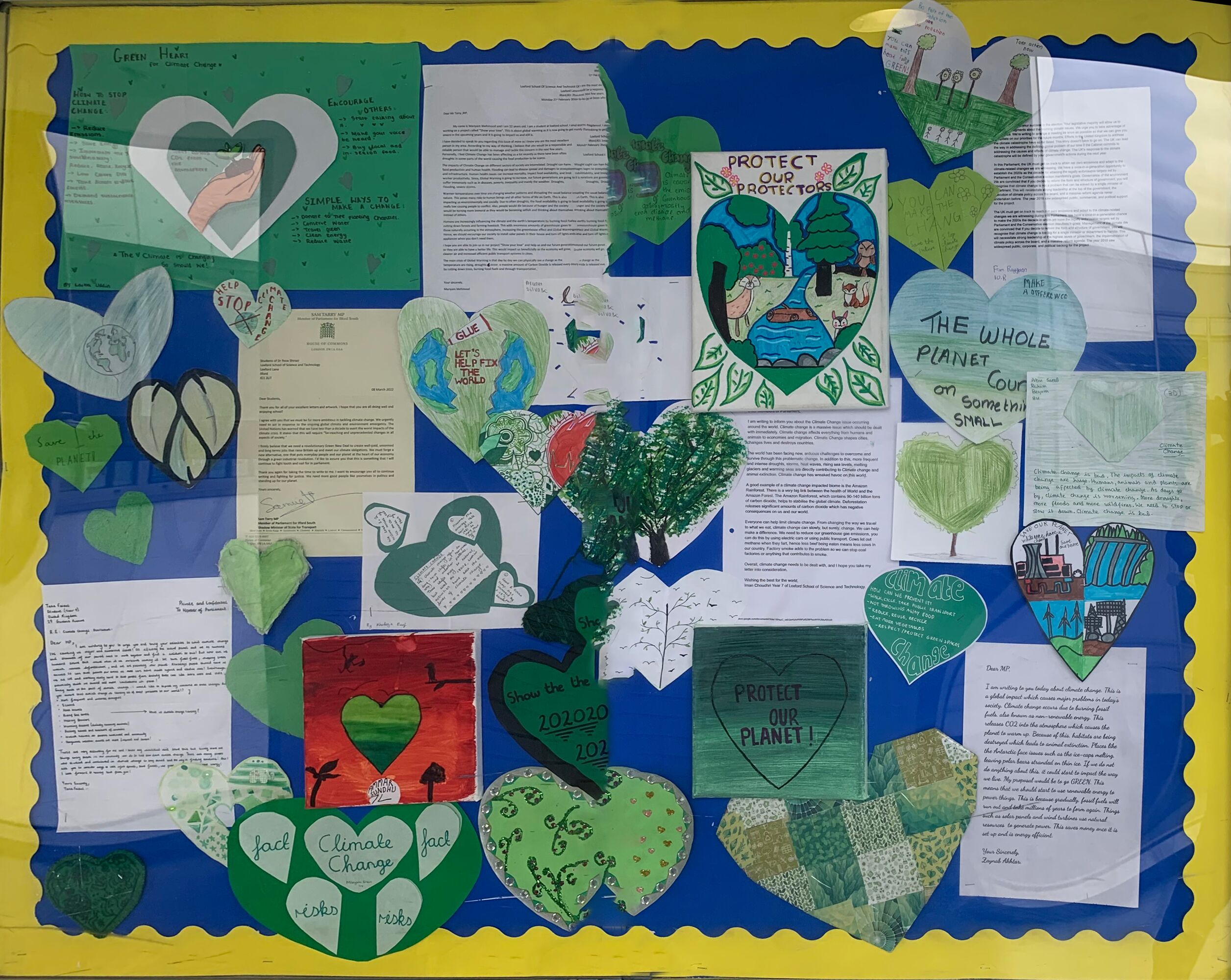 Students in year 7, 8, 9 & 10 have taken part in the "Show Your Love" movement to emphasize the importance of taking action on climate change now. This is following on from the keen interest that students showed in the COP26 climate change conference during Science lessons.
Students have either written a letter to Member of Parliament representing Ilford South, Mr Sam Tarry, or created green heart to show love for the Earth and the climate.
We have received response from Mr Tarry and it is displayed, together with sample of students work, on a display board on a corridor between S8 & S10 labs.