News
Age ratings – what do they really mean?
Back
January 24th 2022
Age ratings are designed to help users find suitable and appropriate online content and platforms. They can also be hard to understand, especially when they are not always consistent. So what are the really important things to know?
---
Why age ratings matter
Age ratings are used across different types of online content and platforms to guide on what is suitable for different ages. Most popular content and platforms – from the films and TV shows you stream, to the games you play and the social media you use – will have an age rating. But things aren't always as simple as you might hope.
Online platforms can be rated differently – depending on where you look. Ironically, this can make things harder when having conversations with a child or young person about what may be suitable for them, and at what age.
While age ratings flag when a user may be suited to specific platforms or content, they don't necessarily reflect what may actually be safe or appropriate – including certain risks and harms that are not so obvious.
Why can age ratings differ?
The same games or online platforms often have different ratings on different online spaces or devices. This is because there are different regulatory organisations rating them. It will usually depend on where in the world you are looking.
In the UK, Apple's App Store uses the IARC (International Age Rating Coalition) system as guidance to rate games (like Minecraft, 9+) or social media apps (like Instagram, 12+).
Likewise, on XBox or Google Play Store, which use the PEGI (Pan European Gaming Information) system, Minecraft is rated as suitable for 7+ while Instagram is rated as 'parental guidance'. In other territories, however, the age ratings can differ again. So far, so confusing.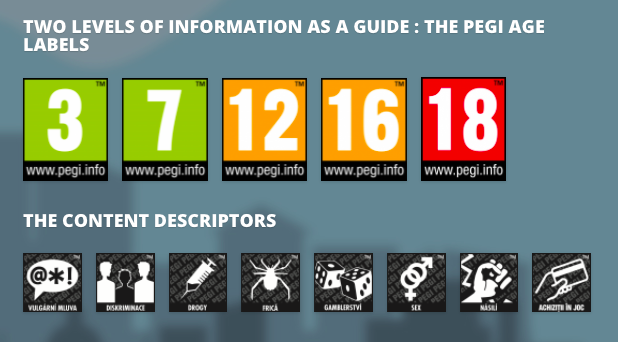 ---