News
KS3 London Symphony Trip
Back
May 22nd 2023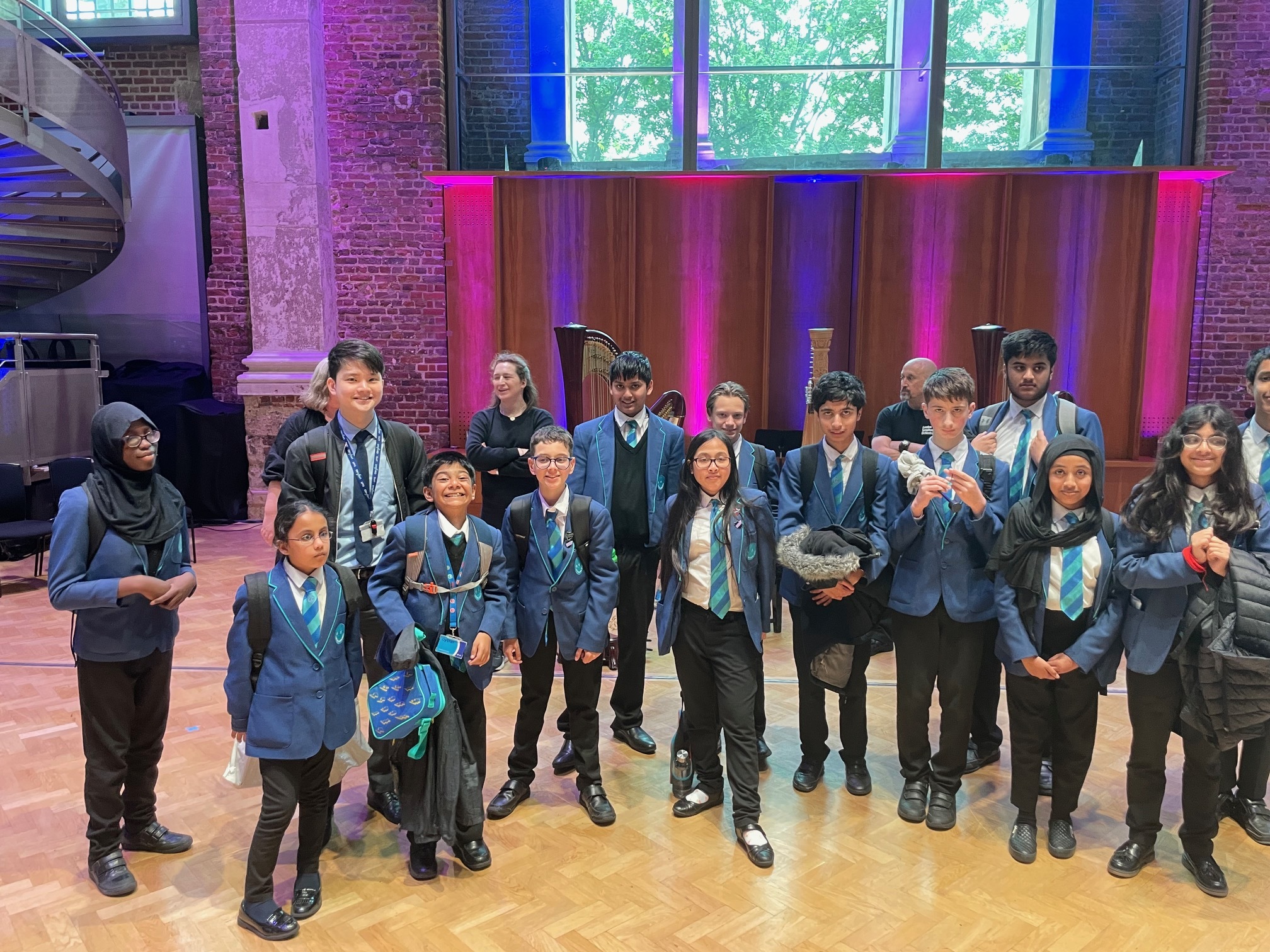 On Friday May 12, 2023 15 excellent Year 7 to 9 students were chosen to go see the London Symphony play at St Luke's Church in Central London.
The concert featured four pieces by a range of composers (JS Bach, Mozart, Smetana, Glinka) and the students were able to experience hearing world class musicians from the London Symphony and Guildhall Music school perform them. The students were impeccably behaved and thoroughly enjoyed each piece. In particular, a harpist played a Bach piece on the harp and fascinated the crowd by playing the complicated rhythms all by herself! T
he concert ended too quickly and the Year 7-9's were lucky enough to take a photo on stage afterwards. Overall, the day was one that we will all remember quite fondly. Thank you Key Stage 3 students!
Miss Riddell, CTL of Performing Arts