News
Year 7-10 Wind Quintet Concert
Back
May 19th 2023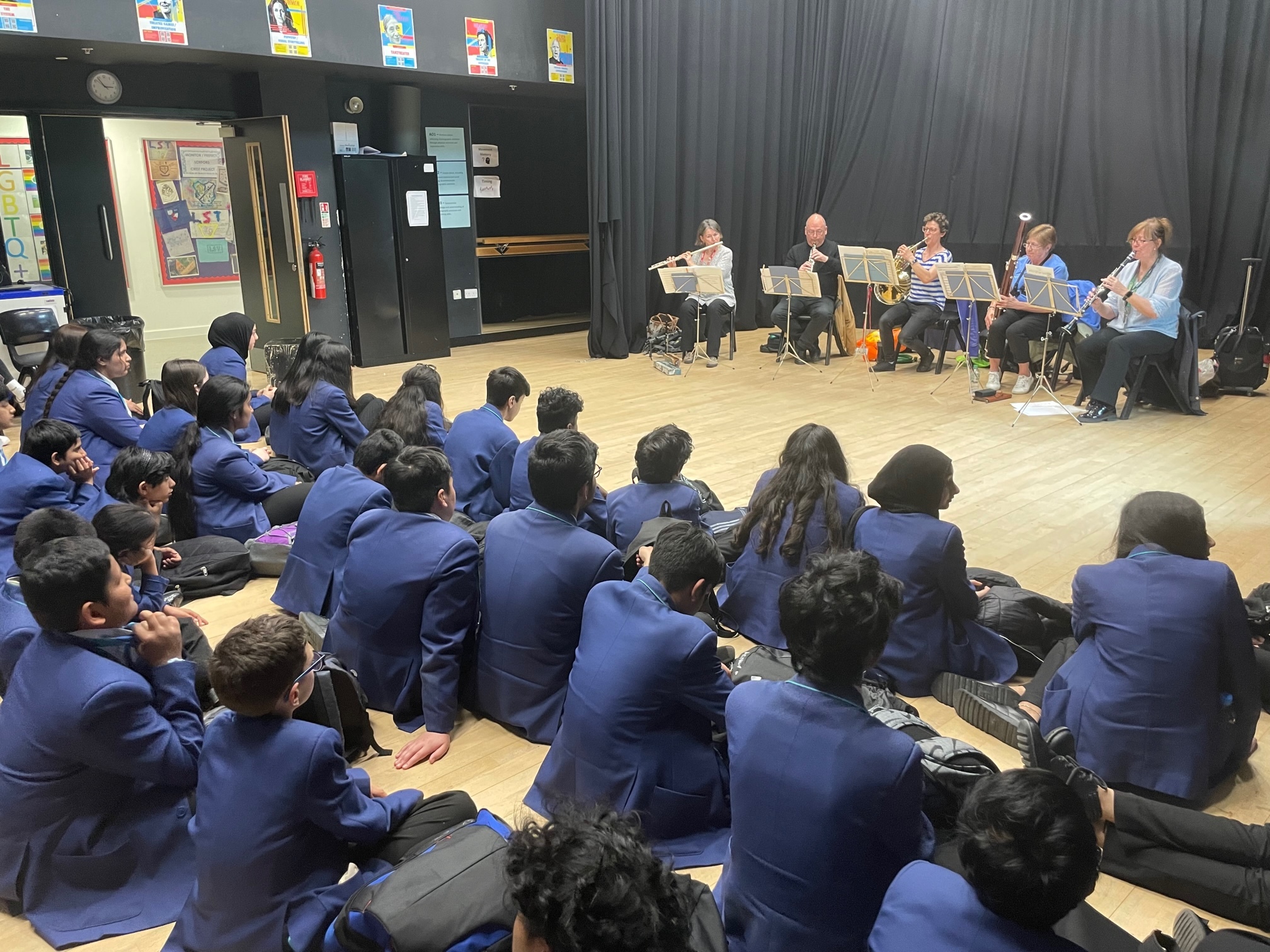 On May 17th, the GCSE Music Class and selected excellent Key Stage 3 students were treated to a professional Wind Quintet Concert by five professional musicians from London.
The concert featured a variety of pieces ranging from the likes of Bach to Joplin. The students were intrigued by the french horn, oboe, clarinet and bassoon and were able to ask each individual musician how their instrument worked. Perhaps the most enjoyable activity was hearing the set work that our GCSE class has studied over the course of the year- Badinerie by Bach- played so beautifully.
The quintet praised our students and stated that our school was one of the politest and best behaved that they have attended.
Miss Riddell, CTL of Performing Arts